La nuova frontiera della bontà classica
SUPREME MILK – The New Fior di Latte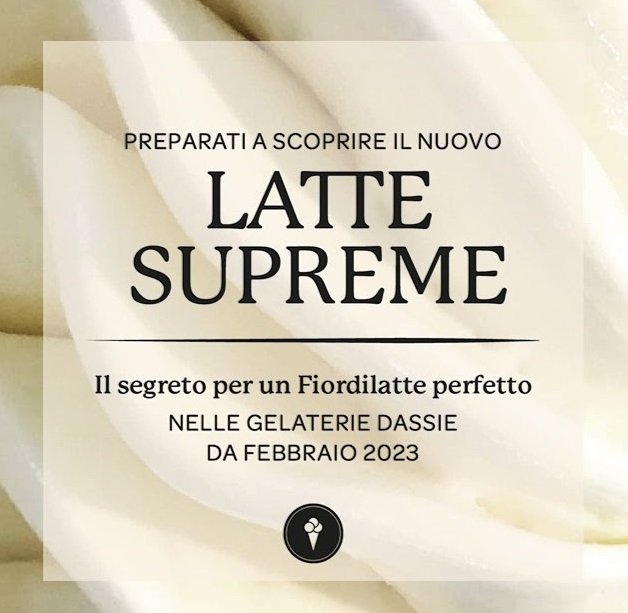 09.05.2023
The classic Gelato flavors of the artisan tradition are those flavors that we have always relied on the most to make our consumers understand true Italian gelato. They must be balanced, healthy, with a good aromatic release, persistent on the palate and not heavy in the later stage of digestion. We never give ourselves for arrived at the highest quality and constantly seek improvement wherever possible.
Equally important are the special combinations that make for other things so much talk about our creativity, but in the winter period we wanted to enhance the ice cream prince of every ice cream shop and we did it so well that we could no longer simply call it by the name Fiordilatte. We searched for pure milk proteins that would increase the taste and creaminess of the finished product, giving us the opportunity to lower the percentage of total sugars and the part of the fat contributed by milk and cream. The result is our Latte Supreme, supreme precisely because of all these details that make it a unique and fabulous ice cream flavor on the palate.
Try it to be amazed at this new recipe which, by the way, is the basis of our Stracciatella, Amarena and Bella ice cream with a hazelnut and cocoa spread made by us.Ad Maiora fills us with pride for all these new things we are able to offer you every year.