From 15th September in Milan in Via Tivoli, 2
Dassie opens in the Fashion capital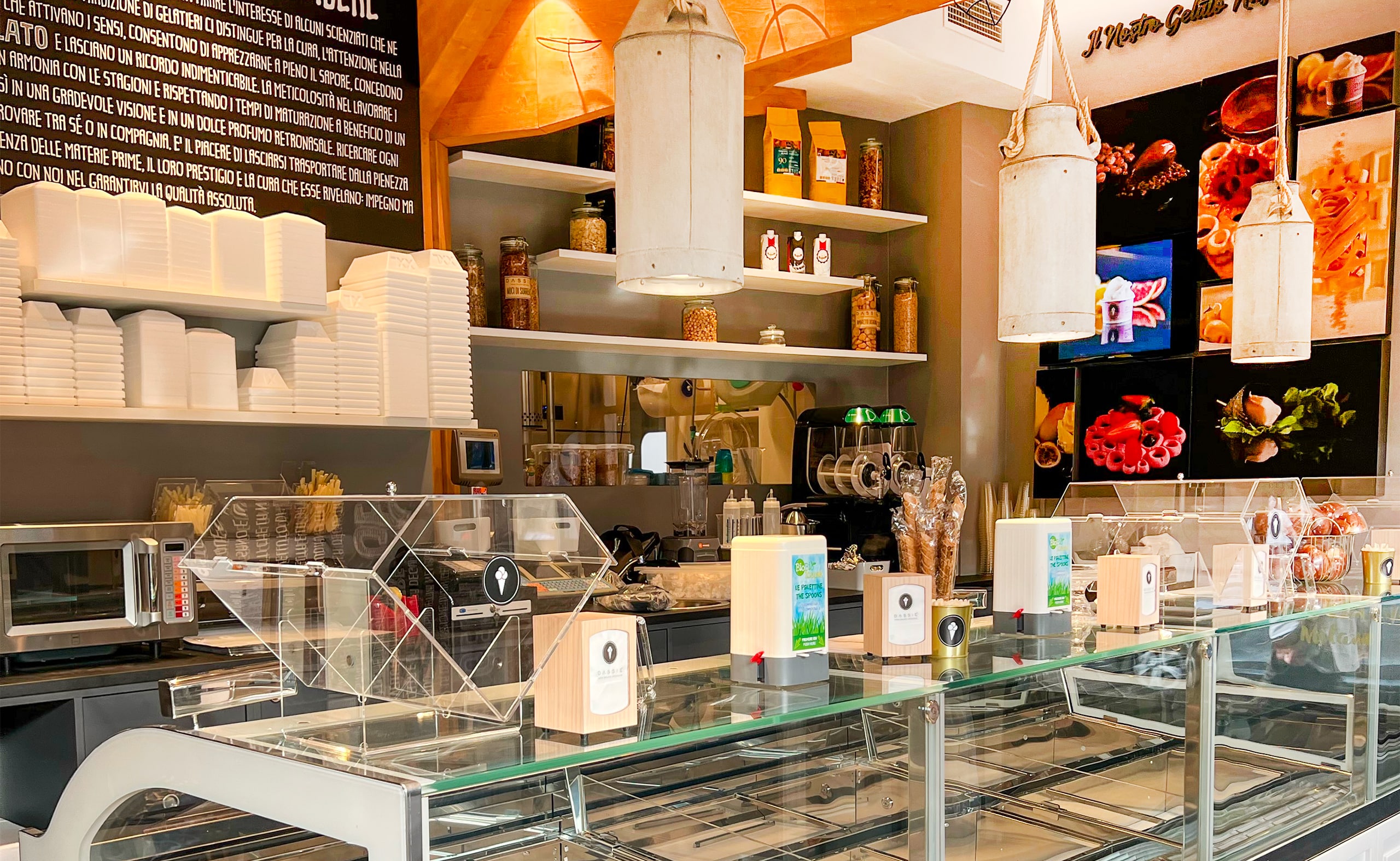 19.09.2022
Milan has always represented an ambitious destination for Stefano and the entire Dassie team. The fashion capital for us is the place to experiment and be contaminated by new inspirations. Milan is taste research, aesthetics and fashion.
Today the dream comes true, with the opening of the store on Via Tivoli. We are ready to bring our experience to Milan. We intend to confirm the success already demonstrated in Treviso by focusing as always on tradition, innovation, impeccable service and lots of smiles.
To thank the city that welcomes us, we dedicate three new flavors to some of its most brilliant personalities.
The first pays homage to the father of Italian cuisine, Gualtiero Marchesi, with mascarpone, saffron and gold leaf. One flavor is dedicated to soccer player Giuseppe Meazza, with salted hazelnut cream and crunchy chocolate. The last flavor is called Crema del Duca, in honor of Duke Francesco Sforza. Available now in the new store.