Sweet recipe
Hot chocolate with amedei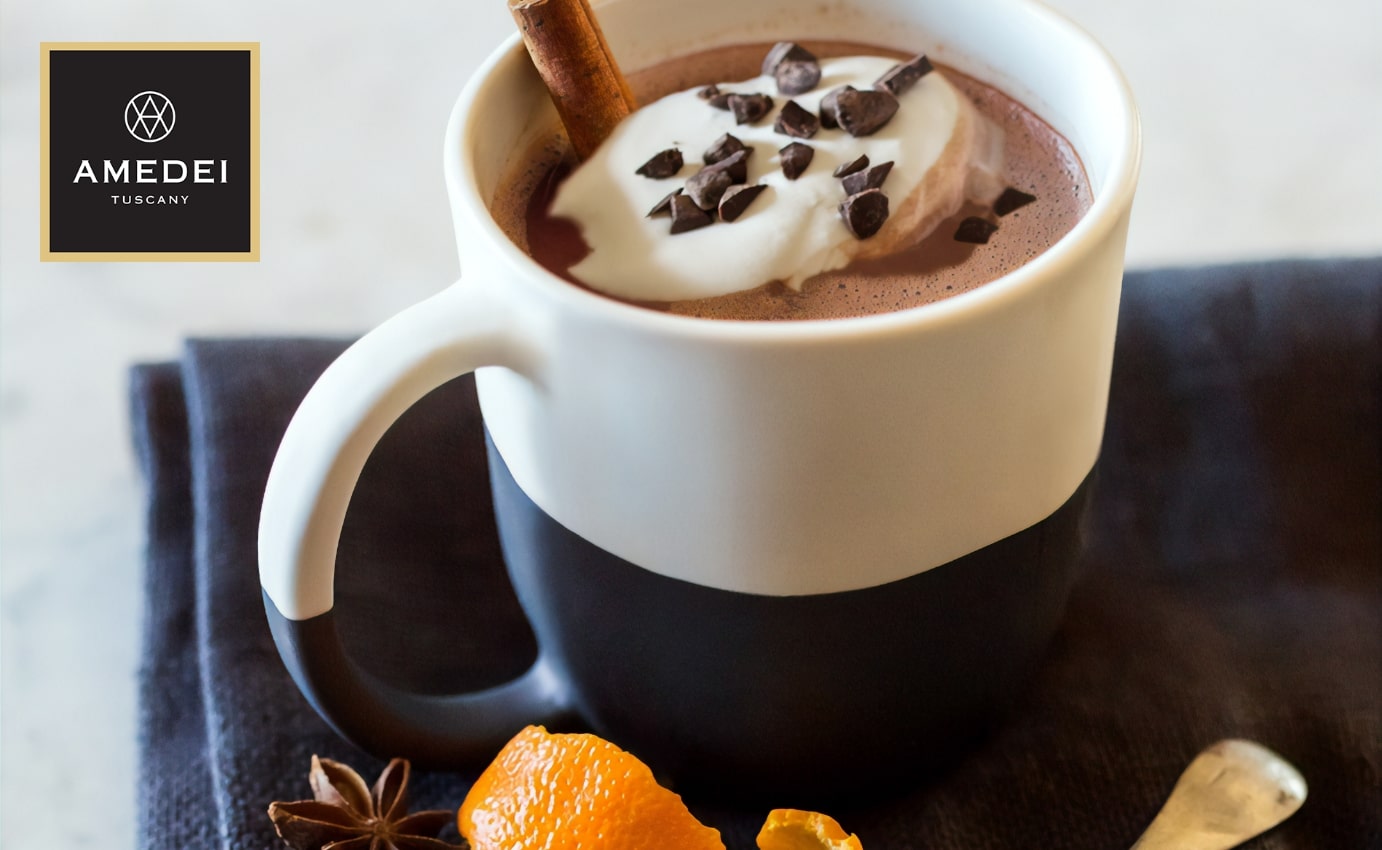 Hot chocolate is one of the most delicious drinks. Make it easily following Stefano's recipe. And for an extra pampering, drop by a Dassie ice cream parlor. The Amedei recipe of a gianduia chocolate is coming, in a hot version for the winter and a cold version for the summer.
Ingrediants
250 gr of Amedei 90% chocolate
1 liter of milk
130 grams of sugar
METHOD
Let's start by chopping the dark chocolate. We put it to melt in a double boiler, over medium heat, stirring constantly. Alternatively, you can melt it in the microwave, setting it one minute at a time and stirring at the end of each cycle. In the meantime, pour the milk into another saucepan, turn on the stove and let it heat up. We combine the sugar and mix to make it dissolve.
When the milk comes to a boil, add the melted chocolate, stirring vigorously for a few minutes. We remove from the heat and let it rest. Our hot chocolate is ready, you just have to taste it!
STEFANO RECOMMENDS
We can make a less dark version using 250 g of 70% chocolate and 110 g of sugar.