Salty recipe
Salted pistachio grain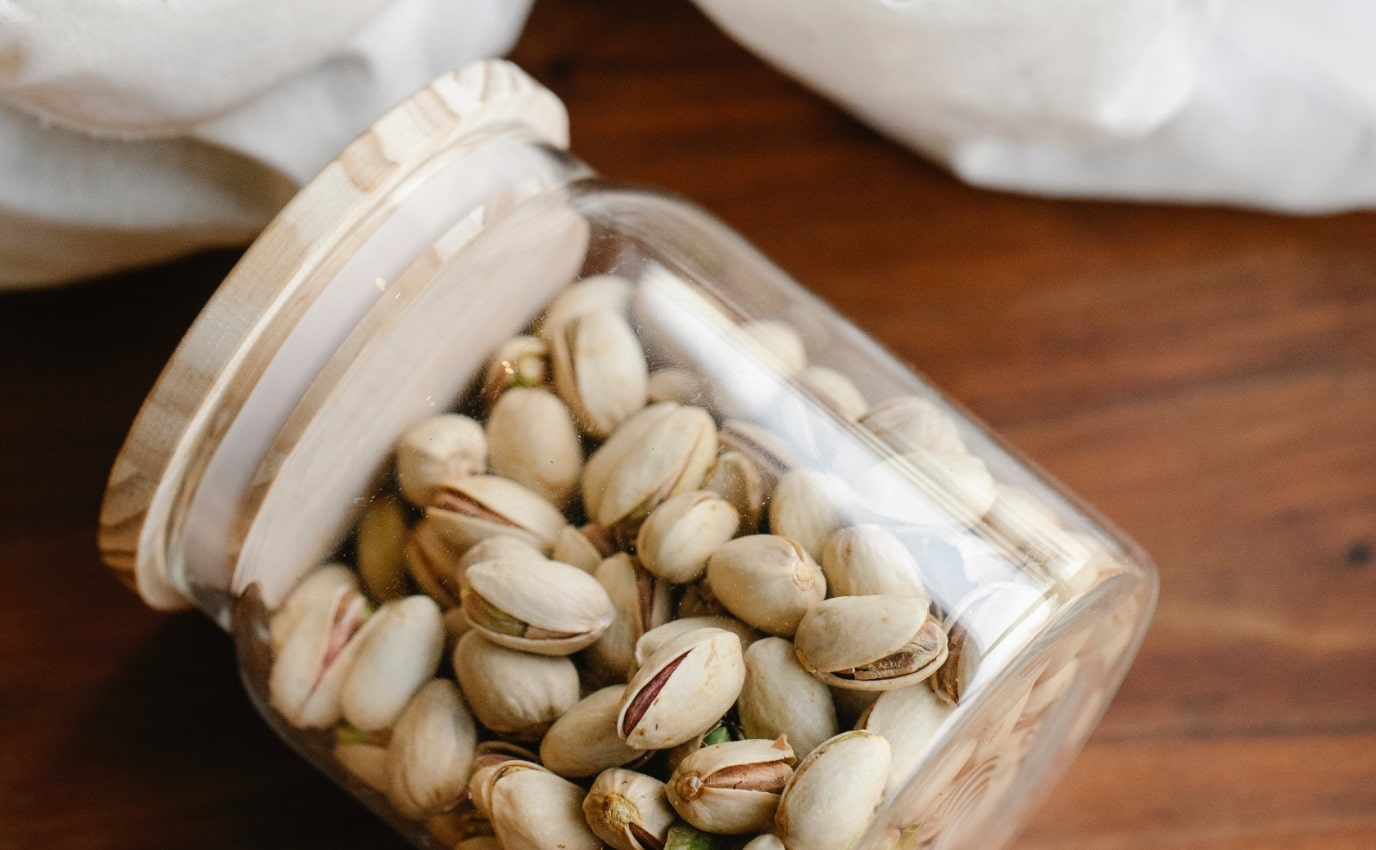 Here is a precious recipe with an unmistakable flavor. It is made every day in Dassie ice cream shops to garnish some very special preparations. First of all, the Chef Prestige ice cream: a symphony of yogurt, caramel biscuit sauce and this amazing salted pistachio grain. Try it in an ice cream parlor.
INGREDIANTS
100 gr of pistachios
30 grams of sugar
2 gr of salt
Sunflower oil
METHOD
Chop the whole pistachios with a knife, until you get a rather coarse grain. We place the grain in a pan with a drizzle of seed oil, turn on the flame to minimum or the induction plate at 100 °. We leave to toast, always stirring with a wooden spoon. With the knuckles of the hand we evaluate the temperature of the pistachios: when they start to burn we move them to one side of the pot. In the rest of the pan pour a small part of the sugar, which will dissolve completely. We mix the grain with the caramel obtained. Once caramelized, move the dried fruit to one side again, and repeat the same step with another small amount of sugar. This procedure will be repeated 5/6 times, until all the sugar is used, always keeping it mixed to prevent the mixture from sticking to the bottom. Let it go for a few minutes, depending on the desired degree of caramelization. We complete with a pinch of salt. We pour everything on a sheet of baking paper and let it cool.
STEFANO RECOMMENDS
An excellent result is obtained by using high quality pistachios. The real challenge of this recipe is to caramelize in a balanced way, avoiding burning the sugar.